I've been working on my Clapotis for a little over a week now. Yesterday, I got to the end of the "Straight Rows." The length is pretty good, and it looks beautiful.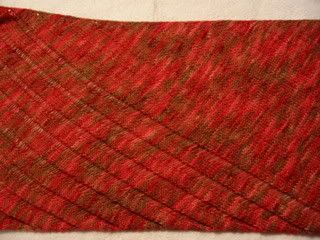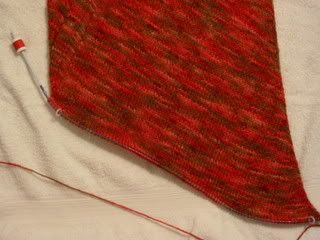 There's just one problem...I think I'm going to run out of yarn! It seems I'm not the only knitting blogger with this problem. It seems that Tipper -- over at
daily fiber therapy
-- purchased the yarn that she is using for Clapotis from the same eBay seller as me.
Well, I'm gonna keep knitting and see how far I get.