That's right...I finished something! I now present Butterfly:


Pattern: Butterfly by Jennie Atkinson (Rowan Magazine 37)
Started: Feb 9, 2006
Finished: Feb 8,2007
Yarn: OnLine Linie 09
Needles: Denise Sz7
I started this project last
February
hoping that I would be able to complete it before the weather got warm. Well, things didn't quite work out that way! After a quick start, Butterfly was dashed aside and replaced with wedding planning. I worked on it off and on, but never really got back into it...I finally picked it up again once I laid out the rule that I would finish my '06 UFOs before starting '07 projects. I finished the knitting last weekend, and quickly blocked the pieces.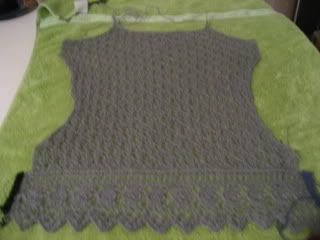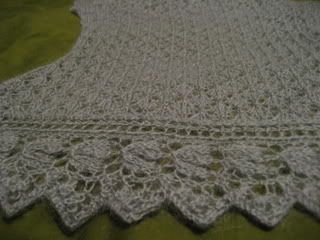 Once the two pieces were seemed together, I added the picot edging and the top and the straps. Instead of garter stitch, I made the straps in i-cord. I hope this make them a little more sturdy.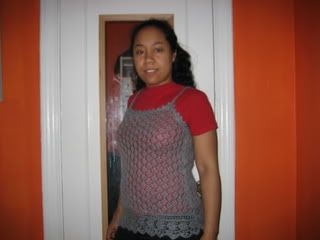 I'm very happy with the way this one turned out, and it's done just in time for Valentine's Day. Now that I have officially finished all Six of '06...Let the new knits begin!