It didn't take long for me to start another project. It's especially easy becayse I already have them picked out and listed on the sidebar. The next item on that list is Crinkle, but I haven't received the new Rowan, so I couldn't start that.

So, I moved to the next one...Butterfly! This was a pattern that I absolutely fell in love with when last year's Spring/Summer Rowan came out. Since it wasn't what I would call "practical," I put it on the back burner. But, now is the time!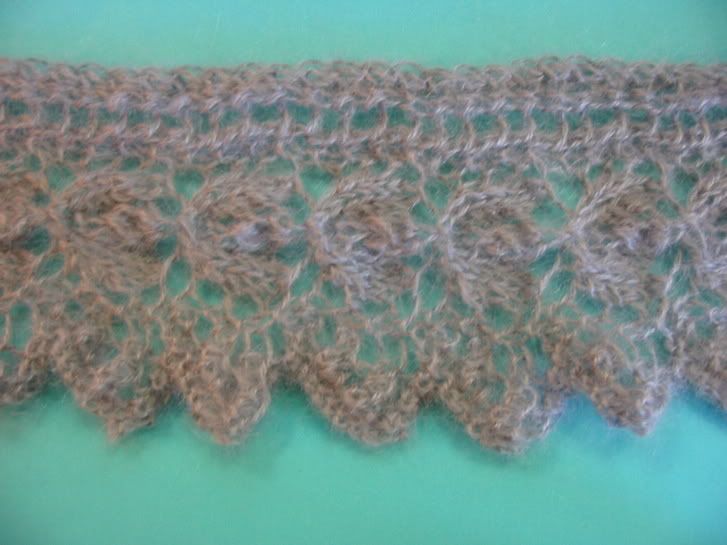 It took me a while to get the hang of the lace pattern. I'm used to patterns where you always purl the wrong side...not so in this case. It wasn't until halfway through the second "hem frill" that I can say I memorized the lace pattern. I just picked up the stitches for the body.