Last April I made my first attempt at sock knitting...It was even one of my "resolutions" for 2005. I figured I would start with a basic sock just to get a feel for how things work. Using a basic pattern, I set out to knit a pair of 2x2 ribbed socks. Things were going really well, until I turned the heel. The pattern that I was following used a "Sherman Heel," creating short rows. This process was very fiddley, and it took three tries before I had what looked like a heel.

I pressed on, even though I hated the way the sock-in-progress looked. I just wanted to go through the process. After knitting the foot, still in 2x2 rib, it was time for a "Sherman toe." I fought my way through the toe shaping, only to find that the sock ended up too long! I thought that I would rip back an inch and finish the sock. Well, I just couldn't. There were just something about the sock that I disliked. For nearly a year, that sock has been sitting in a bag, in my stash, waiting to be ripped.

After seeing all the hubbub about the Jaywalker socks--especially the knit along--I've gotten the itch to throw my hat into the ring. I cast on the first sock on Monday, and just finished the heel this morning!

Here's my progress so far: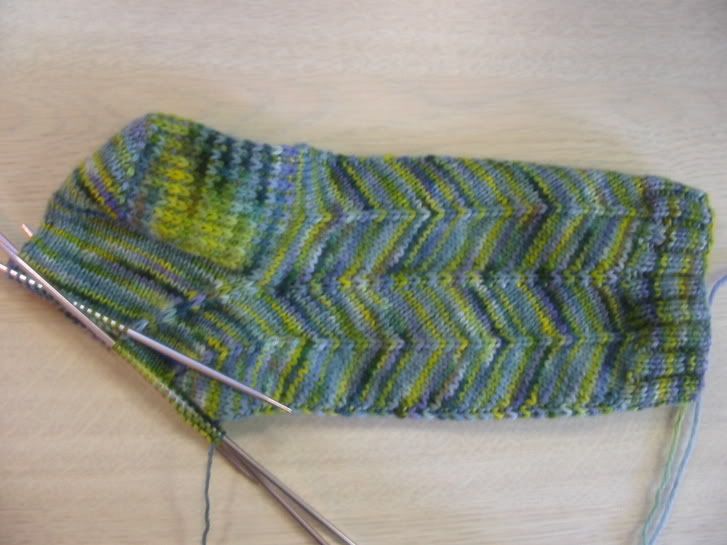 And, the heel up-close: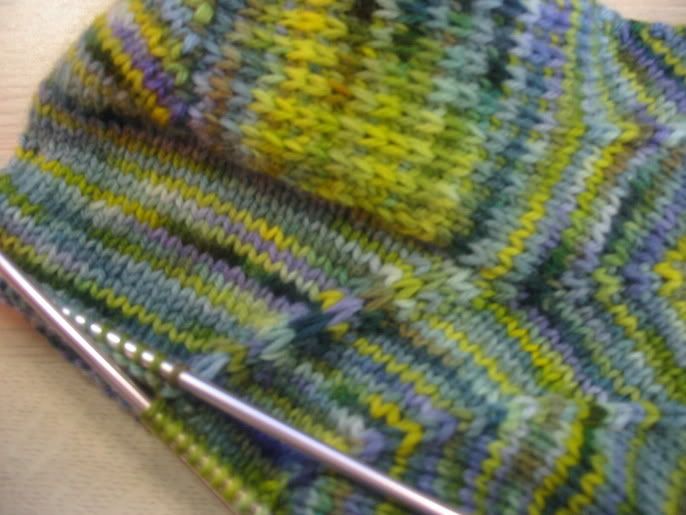 So far, I'm absolutely in love with this sock.