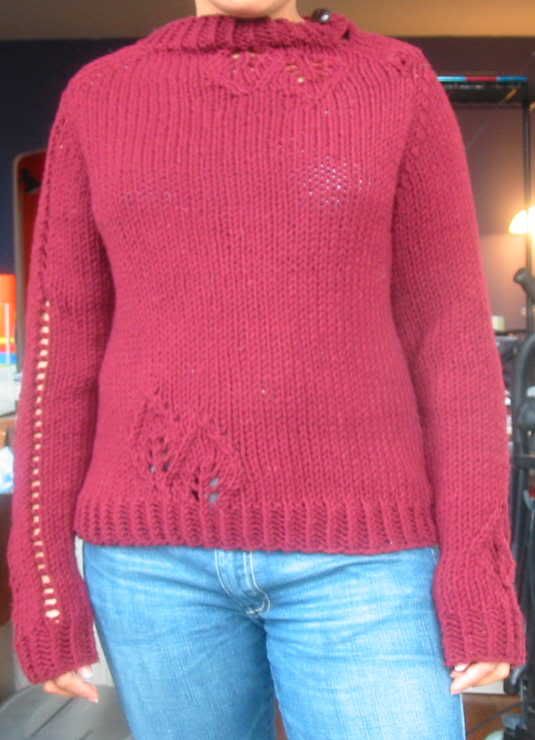 Pattern:
Leaf Lace Sweater by Teva Durham
Yarn:
Lion Brand Kool Wool (50% Merino Wool, 50% Acrylic); color: Claret. I used exactly 10 skeins. I only had scraps left when I was done.
Needles:
Denise
interchangeable needles, size 13.
Size:
I made the medium size because my gauge wasn't exactly 10 st per inch as the pattern calls for.
I love the construction and design of this sweater. And, the Kool Wool is much nicer than I expected. It's very soft. The only thing that I would think about changing is the length of the sleeves. If I were to make this sweater again, I would shorten them by about two inches.