Since my yarn diet is in full swing and I'm itching for spring projects, I took a dive into my stash over the weekend. I didn't have to look very far before settling on my newest project...Actually, I was sitting right on top of the rubbermaid where I keep my yarns.

It's time to Onde! Thankfully, the Ombré effect hasn't become too passé in the last year. I'm going to be making this top in the colorway that transitions from a denim blue to an almost sky blue.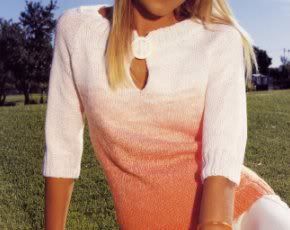 I swatched and got gauge the first time...always a good feeling. As you can see from this swatch, the fabric that Onde creates is bumpy, almost popcorn like. It is also fairly soft and springy.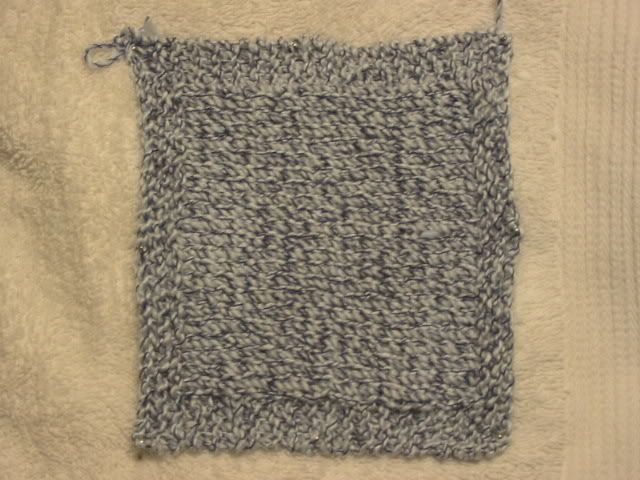 I have already started the first sleeve. The are knit using the solid color, so it's kind of boring. Once I get to the body, I'll get to see the colors change as I knit...like magic!