Most of the morning on Friday was spent blocking the pieces of the Rebecca wrap. The blocking board, once again, proved to be very helpful. Figuring out how to pin out the curves at the front was a little tricky. But, the two match fairly well since I had the grid to work with. If I was to try this without the grid, I bet the two halves would been completely wonky.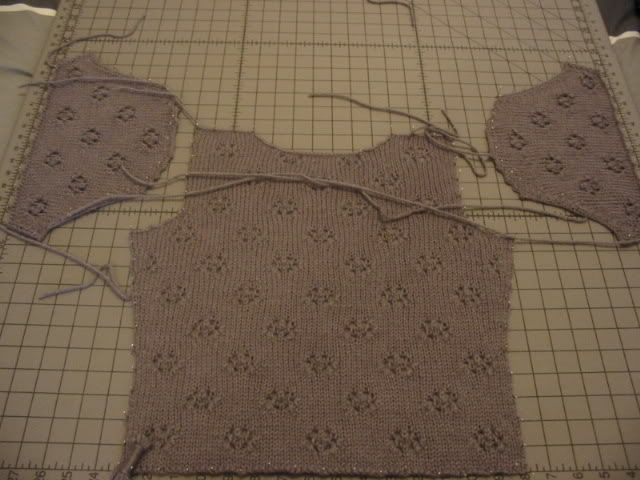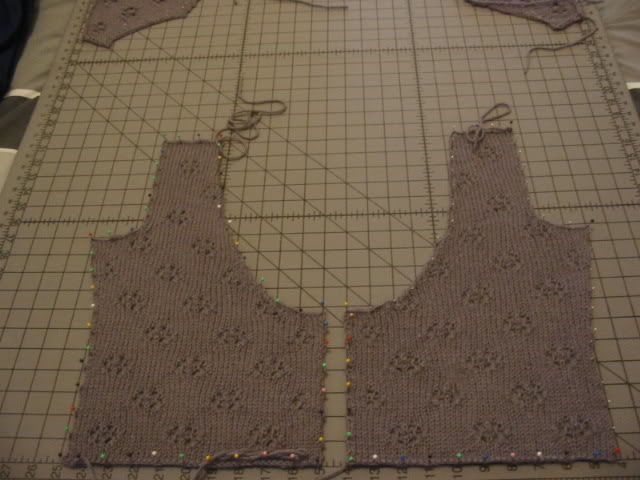 The afternoon was spent seaming the Onde raglan. This task went by quickly. Here's a picture of the neckline before I started working picking up for the neckband.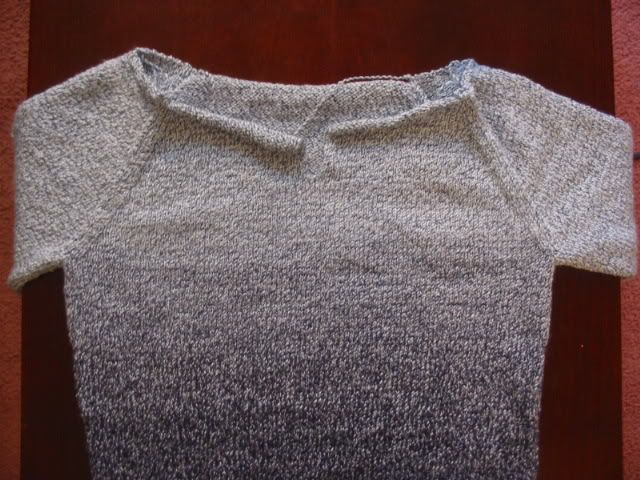 It took me three attempts before I was able to pick up the correct number of stitches. I was tempted to just run with it...but, I knew I would never be able to live with it. As of this morning, I am 2 rows and a large button away from having this project finished. Hmm, I guess I'm going to have to go looking for a button.
Once I'm done with the neckband, I will begin piecing the wrap together. I would love to have both of these done for the weekend...Nothing like wearing new clothes on your birthday!