In case you need some proof that I really am a knitter, I thought I would go ahead an post some pictures. Now, remember, that Posy is being knit in black...so these aren't the best quality. But, if you squint a little, you can make out the stitch pattern.

Here's the cast on edge: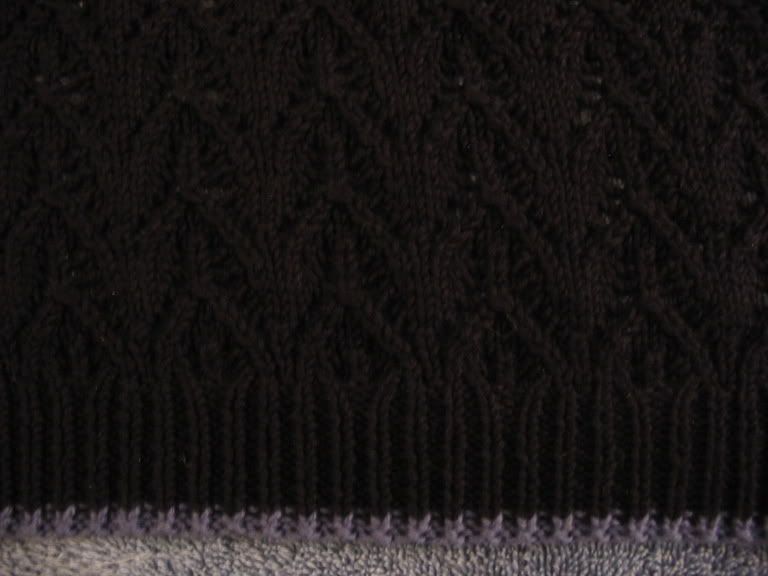 A sleeve cap: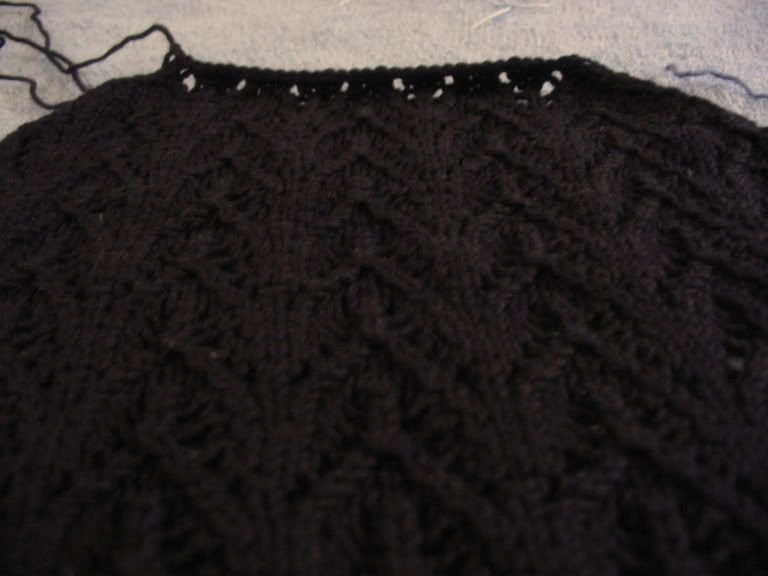 and, the back neckline: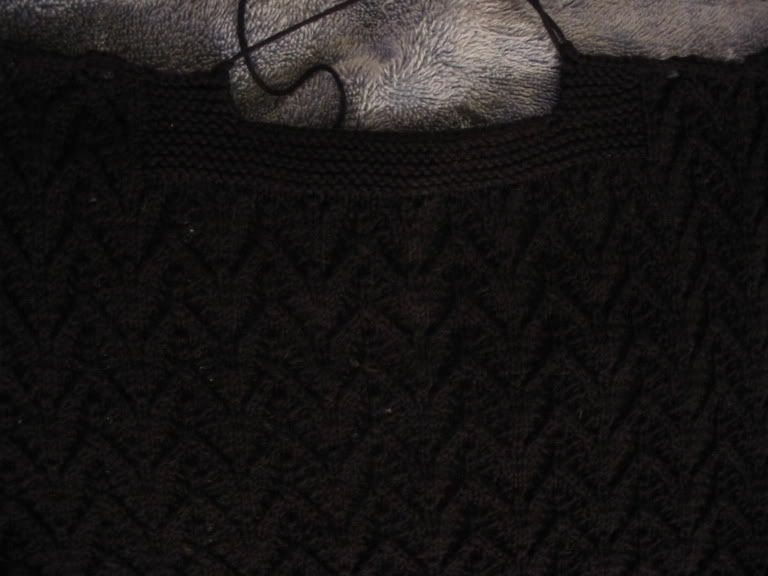 I just started the armhole shaping this morning. Just 32 rows until I start the neck shaping!