I finally finished the back yesterday night. I'm pretty happy with the way that this project is turning out. The color changes that the yarn goes through are really subtle at first. I didn't really realize that there was a difference until after the third change. Here's a look at the back: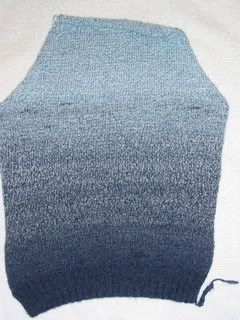 That's the closest I could get to the actual colors of the yarn. I had been wondering when the colors would stop changing. I'm not sure if you can see in the picture, but the ombre ends about 5 rows before the raglan shaping starts. This shot is a little closer: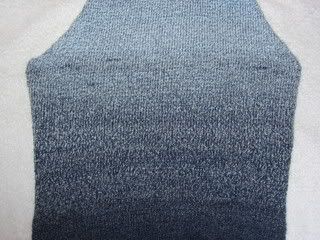 I already cast on for the front, and it looks like this will most likely be the project that I bring on the bus this weekend. If I'm lucky, I'll get the front done on the way up and get to do a swatch for the Rebecca wrap on the way down.