I want to thank my Secret Pal one more time! Rachel sent me these really awesome gifts last week just before revealing herself. Everything is awesome, and the color selection is right on!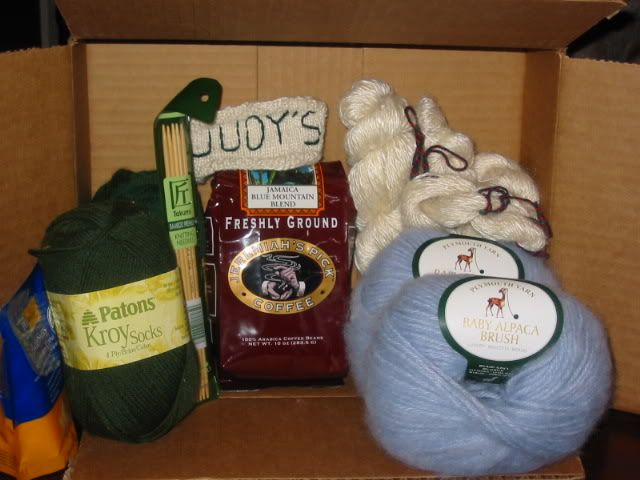 From left to right:


bath salts, for relaxing;


sock yarn & bamboo dpns, to feed what looks like the beginning of a beautiful sock fixation;


a personalized coffee cozy & coffee -- jamaica blue mtn no less;


handspun silk yarn -- spun by Rachel herself!;


Plymouth Baby Alpaca Brush.


not shown -- a great pattern for socks in three differenct yarn weights
Also, I'd like to let Rachel's cat know that Auggie likes the Alpaca best. I think because it's she knows that baby blue is her color...Oh, and because it's super-soft!