Now that SP4 has ended, I think it's safe to show off some pictures of my secret project. First, I'd like to say hello to Trish. She's the gal on the receiving end of the game and the proud owner of the multi-media project.

This project is none other than the Heirloom Bag from Rowan 37, but I made the version without ribbon. I used some 4-ply cotton that I had left from one of last summer's projects, Rosa.

I wish I had taken more pictures while constructing this bag to illustrate my different levels of frustration. The only pictures that came out are of the knitted portion. Here are the two sides blocking: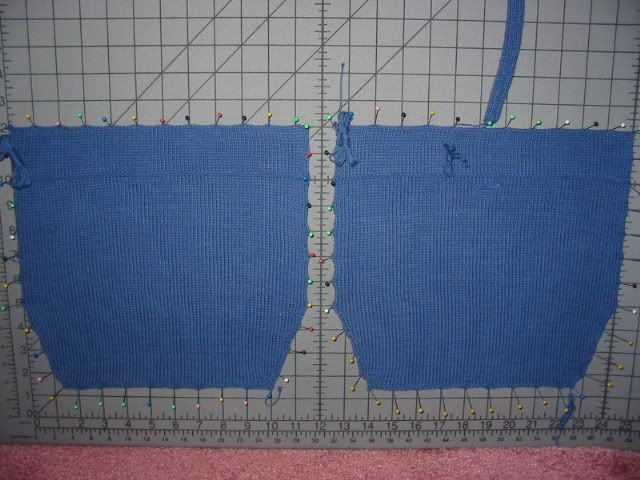 And a portion of the strap and gusset piece. It's a little blurry, but there is actually a line of slipped stitches that creates a foldline.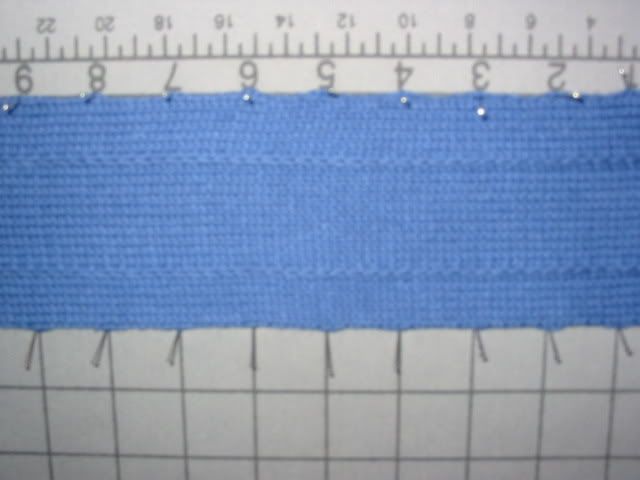 Oh, and I can't forget the finished product.
In the end, this project worked out beautifully. It's just the right size to carry small items, like books or the random sock-in-progress. Unfortunately, I still don't think I'll be making a second one for myself. I'll just have to hope that Trish gets good use out of it.